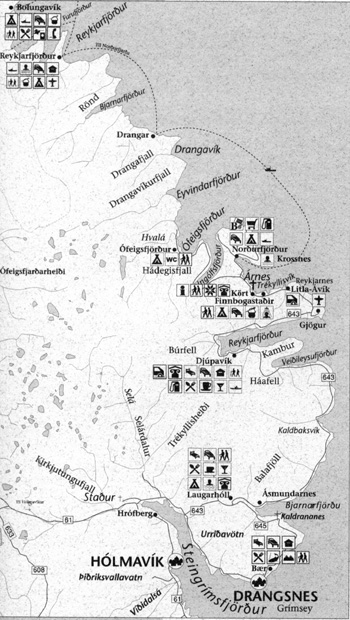 MAP OF THE STRANDIR AREA
Here is a map of Strandir from a tourist service brochure published in 2004. The northern part of Strandir is above, so you hvae to scroll to see the southern area picture.
Note that there are no travel services marks in Hólmavík and Drangsnes, only marks for urban area. You can learn more about travel services in both places by clicking here.